Coyote populations are growing, in the wild as well as in populated areas where they hunt for pets and garbage. A coyote was recently spotted at 10pm on Sunday (9-27-2015) on Encore Bonita Estates.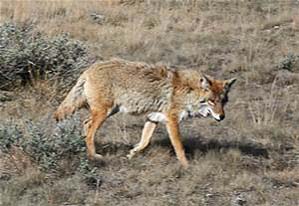 Avoid conflicts with coyotes
1. Do not feed coyotes.
2. Supervise children when outside.
3. Do not let pets run loose.
4. Do not run from a coyote.
5. Repellents or fencing may help.
6. Report aggressive, fearless coyotes immediately.